Teleheating
The Pejo spa has recently been connected to the teleheating plant powered by the biomass power plant in Cogolo. The energy necessary for heating and cooling the water is derived from a renewable source like the local chipped wood, so that the CO2 emissions are reduced and the impact on the environment minimized.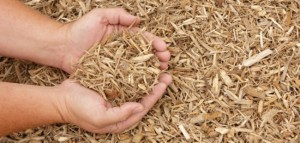 The biomass power plant in Cogolo was built by the company Enerprom S.r.l., the owner of the plant, inside the building of Idropejo s.r.l.. The plant supplies with energy Terme di Pejo, the Fonte Alpina mineral water bottling plant and the municipality of Pejo for the needs of the public buildings located in Cogolo.
The boiler burns the wood waste coming from local farms, especially from apple growing; these are materials that would otherwise be used in a different way or would not be used at all, determining additional costs in both environmental and economic terms. This initiative, proposed and financed by Enerprom s.r.l., the municipality of Pejo and the Autonomous Province of Trento, supports the disposal process of wood residues from other manufacturing activities and promotes the creation of a 'short supply chain' for this material, which is transported to the power plant from places that are less than 40km far, with positive effects on the polluting emissions.
This project is an example of a "virtuous" collaboration among the companies and the territory, characterized by the active participation of local institutions, such as the municipality of Pejo and the Stelvio National Park, together with Enerprom s.r.l, a leader in the alternative energy industry.
The goal of the program is the full energetic requalification of the valley, to be achieved by the creation of a teleheating network system connecting the power plant with all of the urban and business areas in the municipality of Pejo.