Swimming pool area
Is water your element? Terme di Pejo offers several opportunities for the ones who love playing sports and having fun in the water.
The swimming pool area has the perfect structure and dimension for children of all ages, who, thanks to the immersion in water, live an experience of play and freedom.
Swimming is the ideal exercise to strengthen and tone up your body, enjoying at the same time, a pleasant sensation of lightness: in the water the movements are easier and more fluid, as the joints don't have to sustain the weight of the body.
The Pejo Wellness centre gives you the opportunity to enjoy:
individual gymnastic sessions
swimming lessons
acquagym classes
hydrobike classes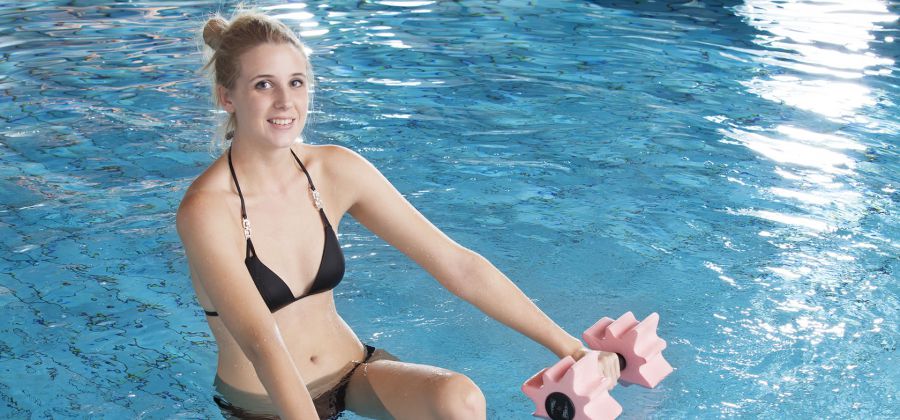 SWIMMING POOL AREA – TIMETABLE

6-21 June
from Monday to Friday 10.00-12.00
Sunday 07/06 CLOSED – Sunday 14/06 and Sunday 21/06 16.00-19.00
22-28 June
Monday to Saturday 10.00-12.00 and 15.00-19.00
Sunday 16.00-19.00
30 June – 6 September
Monday to Saturday 11.00-19.00
Sunday 15.00-19.00
7-20 September
from Monday 07/09 to Saturday 12/09 10.00-12.00 and 15.00-19.00
Sunday 13/09 16.00-19.00
Monday 14/09, Wednesday 16/09 and Thursday 17/09 10.00-12.00
Tuesday 15/09 and Friday 18/09 11.00-12.00
Sunday 20/09 16.00-19.00
21 September – 10 October
Monday, Wednesday and Thursday 10.00-12.00
Tuesday and Friday 11.00-12.00
Sunday 27/09 and Sunday 04/10 CLOSED
SWIMMING POOL AREA PRICES

 Price

Adults
€ 8,00
Juniors (6 – 10yrs)
€ 7,00
Children (up to 5yrs)
€ 6,00
Family
2 adults + 2 children (under 10yrs)
1 child gratis
Please note that to access the swimming pool it is necessary to wear a swimming cap and slippers, and have a towel or bathrobe with you. It is possible to hire or buy the equipment needed at the Spa.