Wellness area
The wellness area of Terme di Pejo, built with warm and refined materials, occupies a whole floor and allows you to experience unique sensations.
The warm area allows you to enjoy:
the Finnish sauna
the biosauna
the Roman bath
the steam bath
The humid area offers:
whirlpool
cervical waterfall
Kneipp stepping bath
Ice waterfall
emotional showers
Scottish showers
The relaxing moments take place in our environments with salt diffusion, in our chromotherapy rooms and in the living room with herbal tea corner, where you can spend a pleasant break in good company.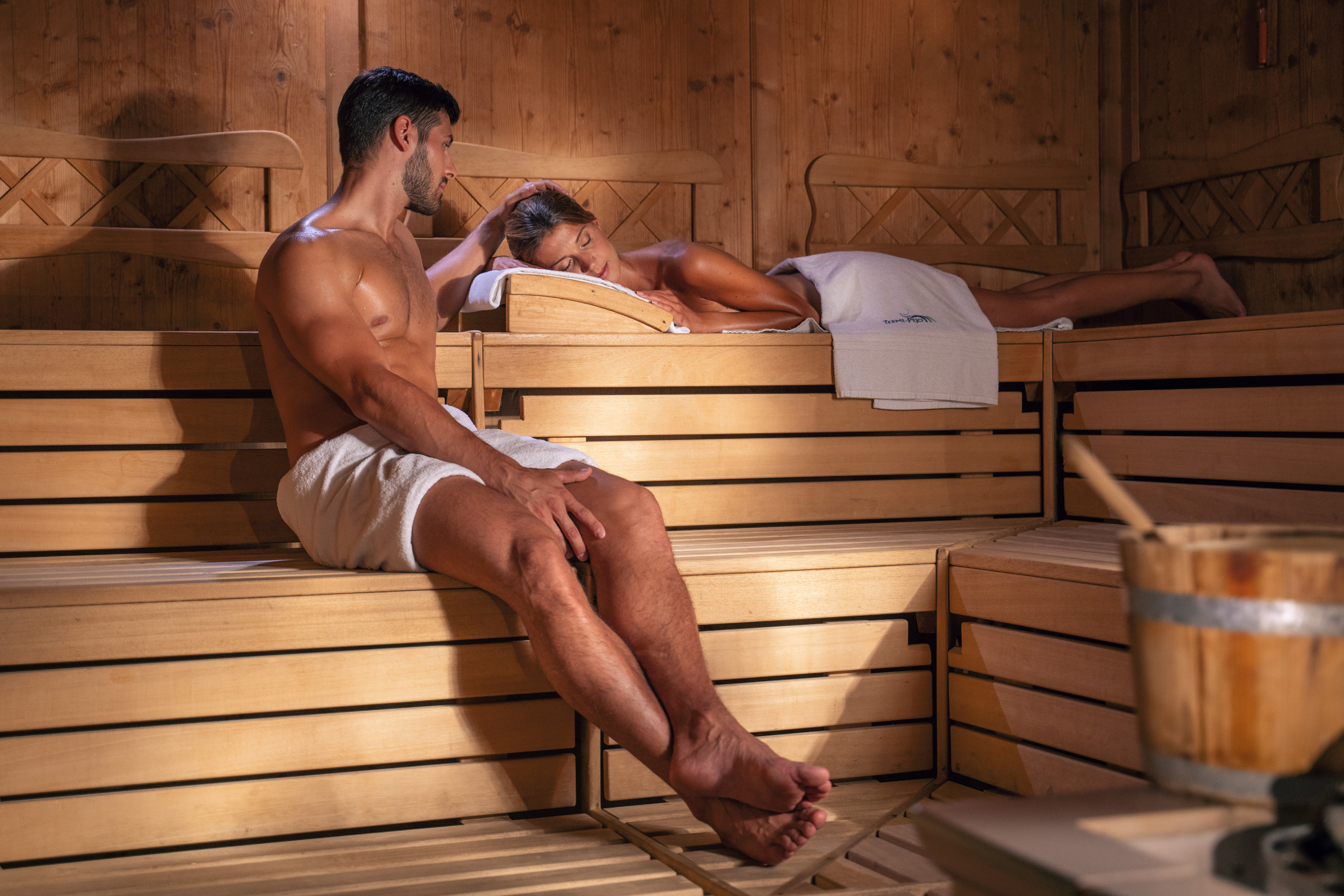 WELLNESS AREA TIMETABLES

December 19th – 24th
from Monday to Saturday 15.00-19.00
December 26th
to January 8th
daily
1st shift: 10.00-12.15 | 2nd shift: 12.30-14.45 | 3rd shift: 15.00-17.15 | 4th shift: 17.30-19.45
December 28th, 30th | January 1st, 3rd, 5th
5th (late) shift: 20.00-22.15
January 9th
to April 2nd
Monday 16.00-19.00
Tuesday 13.00-16.00 and 16.00-19.00
Wednesday 16.00-19.00
Thursday 13.00-16.00 and 16.00-19.00
Friday 16.00-19.00
Saturday 13.00-16.00 and 16.00-19.00
Sunday 16.00-19.00
RESERVATION IS ALWAYS REQUIRED to access.
Contact us using the following contact details:
PHONE 0463 753226
E-MAIL

[email protected]
PRICES

WELLNESS AREA
(Entry is FORBIDDEN for children under 14 years)
€ 25,00
(including the use of a towel)
SWIMMING POOL + FITNESS + WELLNESS
(Entry is FORBIDDEN for children under 14 years)
€ 35,00
(including the use of towel and bathrobe)
Please note that to access the wellness area you must have a swimming cap, slippers and a towel or a bathrobe.
It is possible to hire or buy the equipment needed at the Spa.